Interview Details - CA Fresher (Management Trainee) - RBL Bank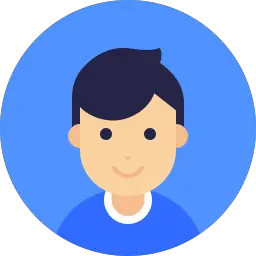 CACSCMA com
May 31st 2021

One of our members works at RBL Bank shared his interview experience for Management trainee Job (CA Fresher).

There were total 2 main rounds of interview at RBL Bank (Feb 2021). Each round went for approx 45 Minutes.
First round - by senior managers
Final round - by the Zonal / Regional Head
First Round: It started like every interview starts
1) Tell me about yourself
2) About my articleship days, articleship firm, the companies I have audited during the articelship period (being a fresher)
3) My interest - To which I replied, that I am more interested in finance (analysis and all) than accounting
4) Why not accounting and why Finance
Then as I mentioned that I am nore into analysis, than auditing and accounting, they started with
5) Current ratios, and other ratios, What is the logic behind each of the ratios (As my profile was related to same, I was asked about the ratios)
6) What is Debt service coverage ratios and the logic behind the same
I have always been bold enough to accept the things I dont know. So I confessed that since my articleship was more about auditing, I do not have any practical experience or practical exposure to the ratios, so all i can give you is the formula to the ratios which I know or have came across during the course, but unluckily I had less idea about dscr. My interviewrs were very amazing, they tried to take our the formula from me, as in what is interest coverage, then debt coverage then how do this work and they asked me to apply my brain and quote something. I tried and quoted, to which they explained me the reason and logic behind the same formula.
7) companies in which I have done the assignments, they asked questions relating to the same.
They asked me the Business model of a company as in how it works, credit period it takes, it gives, borrowings it has and all.And after knowing all these they came to a point that why the company has working capital loan if it has the business model which I explained to them. The business model was
- maximum sale is in advance
- maximum purchase has9 0days credit and maximum purchases are from related party
-production period is 30 days to 60 days of FG
So why does this business model requires WCL
I had no answer to this, as the question was really amazing. I never thought it that way, then I gave the possible answers..
---

2nd round - With regional head

1) Tell me about yourself
2) Why this profile
3) where do u see yourself in 5 years
Then came the real questions
4) Interest covrrage ratio is?
5) current ratio
6) if current ratio is 2 is it good? I explained yes it is good How? So the session was very brain storming, I said theoretically 7 is amazing
But practically we have to see other ratios too.
He asked which ratios? - I said Debt equity ratio? ( was not sure )
He said yes How?
Then again 2 debt equity is good? 3..4...5...6... ? Then he gave alot of situations to prove his point that
CR and DER can be seen together for better judgement
what is DSCR?
what is TOL: Total outside liabilities - Explain?
what is TNW : Tangible Networth - Explain?
---
If you want to help and share your experience with other professionals, please contact us or comment below.
---
This question was asked in the following interview
Position
Management Trainee (CA Fresher)
---
---
To share your answer or comment, just LOGIN using your Social Login below (No need to register separately)