CA industrial trainee with HSBC - Questions & Guidance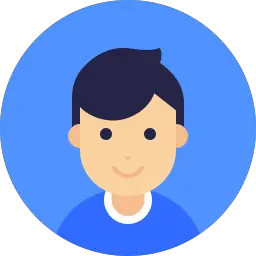 CACSCMA com
May 29th 2021

Tanuj Jain CA aspirant | Ex CA Industrial Trainee at HSBC shared his thougts and experience from his Industrial Training at HSBC. Thanks to Tanuj for sharing his experience with wider CA aspirants. You can connect with him on Linkedin.

Ques 1: When should we start looking for industrial training?

Ans : I think, one should start searching for industries 3-4 months prior to completion of second year of articleship.

Here is my experience : My second year of articleship was to be completed in February 2020, so I started looking for industrial training from November 2019.

As a result, I had 5 offers by the time of completion of 2nd year and this helped me to chose the best corporate as per my requirements.

My suggestion : In the initial 1 or 2 months, you might not get even one reply. But remember, consistency is the key.

Ques 2 : How can I get an opportunity to work as a CA industrial trainee with HSBC or any other investment bank?

Answer : Here is what I did :

1) I tried to connect with people on linked in who have done industrial training or are undergoing the same.

This helped me to know the insights of the company and to know about any vacancies arising when people posted about it on linked in.

2) I regularly checked the jobs section of the corporate's page on linked in to find about any vacancies.

3) I used to search for hashtags like #industrialtraining #caindustrialtraining on linked as this could help me to reach the posts which were relevant for me.

Question 3 : What is the hiring process in investment banks?

Answer : I am sharing my journey and assuming that all investment banks have almost same recruitment process.

Step 1 : An online test - This is a situational judgement test wherein, as the name suggests, you are given various situations you will face in the office environment and you are required to select the most appropriate answer out of the given options

Step 2 : An interview call : You will receive a call from the HR, if you have cleared the online test. The HR will arrange a face to face interview with the manager / AVP of the team for which you have been shortlisted

Step 3 : You will receive a confirmation call from the HR if you have cleared the face to face interview round. However, the appointment will be subject to clearance of HR round

Step 4 : HR round : The HR will call for the round and tell all the terms of appointment etc. Then, you will be asked to submit certain documents for background verification.

Step 5 : You made it !! You will get an offer letter if you clear all the stages along with the background verification.

Question 4 : Do Investment banks hire interns who have done articleship from a small or mid sized firm?

Answer : Yes !! They do

This fact can not be denied that preference is given to those who have served in Big 4s.

However, the recruiters are looking for these qualities as well, except your past experience :

1. Confidence - You should be confident enough while giving your interview. Practice commonly asked questions before going for an interview.

2. Honesty - If you don't know an answer to a question, it's better to tell them you don't know it, rather than giving wrong answers.

3. You should know your resume by heart. They check reliability of information you have shared in your resume. So make an honest resume.

4. Some basic manners which never go unnoticed :
a) Don't enter the room without taking permission.
b) Don't sit on the chair till you are asked to.
c) Carry multiple copies of your resume for their reference.
d) Even if the interview didn't go as planned, greet them with a smile after the interview.

Q 5 : How is the work environment in an Investment Bank?

Ans : I think the kind of environment we get in any corporate is very different.

I personally felt a sense of belonging to HSBC and to be more specific, belonging to the team. I could easily ask for help without giving a second thought if I was stuck somewhere.

Secondly, the team i worked with was really cooperative. It was the first time everyone was working from home and we all faced challenges like power outage or internet not working. So, the team really understood each other's problems and helped each other in their work.

I was trained for all the work through zoom calls and it was challenging for the other person to explain things over a call. Things took much more time than it would have taken if things were normal and we were working in offices. Still everyone was calm and patient.

Overall, I had a really good experience working with HSBC and I would recommend everyone to go for industrial training if they get an opportunity!!

Ques 6: Can you please provide me email ID of HR?

Answer : Please understand that sending CVs to the HR will not help.

The HRs of all corporates would be receiving 100s of CVs and I don't think, they genuinely have the time to go through each one of them.

There is no relevance in just sending your CV to the HR.

Rather, it's always better to reply to specific job postings by the company. If you send your CV while applying for a specific job role, there are more chances of you being short listed.

This is what I believe and followed the same. It worked for me.

Ques 7 : Can you please guide me in preparing my CV?

Ans : Your CV plays an important role to crack a call for an interview. If your CV is not properly drafted, your application might go unnoticed.

It took me 6-7 hours to draft my CV. I had to proof read my resume several times before finalising and sending the resume to various companies.


Question 8 : How to prepare for an interview if you lack communication skills and/or confidence?

Answer : "Communication is the key, whether in life, work, relationships, or any other aspect of life"

So, one should posses good communication skills to express what they want to say , in a manner, which can be easily understood by the other person.

Here are some tips which helped me to crack interviews :

Tip 1 : Start reading books daily. Try reading any genre which you like. Reading atleast 10 pages would also do good to you.

Tip 2 : Start communicating in English regularly. Talking to your colleagues in English will boost your confidence.

Tip 3 : Look out for videos related to interviews on YouTube. It will help you to know some of the most commonly asked questions and their answers.

Tip 4 : Try to give atleast 2-3 interviews before giving an interview at the place you wish to work. It will act like a mock test before your final exams, so that you know your level of preparation, your strengths and your weaknesses.

Tip 5 : Read about the company, it's history, it's area of expertise and recent financials.

Question 9 : Is it possible to study while doing industrial training?

Answer : My opinion is based on what I have experienced during my training period.

My team was really supportive regarding my studies and exams. I had to do an overtime barely once or twice a month. So, after working for approximately 9 hours, I had the whole day left to attend some online lectures and revise them.

Weekends were an added advantage as I could cover my syllabus in a much more efficient manner.

My advice to all industrial training aspirants :

1) Please complete your Advanced ITT and orientation course in 2nd year of your training because industries don't allow leaves for the same.

2) Try to complete most of your lectures in the first 2 years only because the extent of support you will get during industrial training will totally depend on the manager (Not the industry you are working in)

3) Always remember while serving industrial training that your ultimate goal is to qualify CA because I myself got carried away with the idea of earning money. Please learn from my mistake.


Question 10 : What are some of the most commonly asked questions in an interview?

Answer : There is a long list but I am sharing the questions which I was asked while giving interviews for industrial training.

1. Tell me about yourself, your hobbies and your family.
Tip - This question is mostly to make you comfortable along with knowing your family background.

2. When did you qualify your IPCC exams? Was it in first attempt?
Tip - Even though it is mentioned on your CV, this is asked to check facts shared by you.

3. How was your experience in the previous firm where you have worked?
Tip - Never say anything negative about anyone in an interview. Always share the positive side.

4. What kind of work have you done at XYZ client mentioned in your CV?
Tip - You should know your CV thoroughly. You should be aware about your previous firm's client's business, their estimated annual sales etc.

5. Why do you wish to leave your current job? Are you not satisfied?
Ans - I have worked 2 years there and covered most of the things that can be done. From the last 6 months, I feel my growth has become limited. I am a keen learner, so I would like to join another company where I can learn more during my training period (This is what I felt and answered)

6. Why are you planning to do Industrial training?
Ans - I wish to work in a corporate post qualifying CA exams. ICAI has given us this opportunity to join a corporate as an industrial trainee, so I would like to take full advantage of the opportunity.

7. What are your expectations from us?
Tip - Tell them truly what you expect like
a) I wanted to learn new tasks so that I can grow as an employee.
b) I had my exams in November, so I wanted their support during my exams.

8. Any thing you wish to ask us before we can close the interview?
Tip - Always ask questions. It shows you are confident and interested in the job.
a) Ask about the job role.
b) What are their expectations from you, if you are selected?
c) Ask about their policy regarding exam leaves.
d) Ask any other questions you think you should know before joining any organisation.
---
This question was asked in the following interview
Position
CA Industrial Trainee
Qualifications
Student - Final
---
---
To share your answer or comment, just LOGIN using your Social Login below (No need to register separately)