Probe42: Must have tool for Chartered Accountants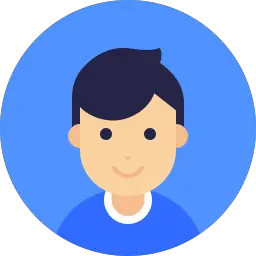 DaRsHaN k N
October 13th 2021
We are happy to provide access to the Probe42 platform to all CA members.
Probe42 is the largest platform covering information on all listed and unlisted companies. It is extensively used by more than 40,000 users in India, mostly from banks and large companies. We are happy to extend the product to research and credit analysts in India.
About Probe42 platform:
· Get access to up-to-date information on ANY AND EVERY company in India. Over 15 lakhs.
· Includes information from over 700+ public information sources on these companies including MCA, all court records, all tribunals, credit rating, defaulter, etc
· Can be accessed through your browser or mobile. Easy to use and simple sign-up process.
· You can choose from 3 simple subscription plans, based on the number of companies you would like to get into details. The plan is valid for one year and provides unlimited updates on the companies for the year.
Benefits to Auditors / Chartered Accountant / Valuation Analyst:
·Choose the companies where you are an Auditor or any other company you want to follow.
·Keep track of all historical information on these companies from over 700 + public sources (Financials, court records, defaults, tribunals, etc)
·Check the background of any new companies, before you make a pitch and Transfer Pricing
·Liquid equity Investment Analysts :
o View financial details unlisted peers
o Access details of acquisitions of unlisted companies
o View unlisted group companies
o Access information from over 700 sources on listed companies
·Investment Banking, Credit markets analysts, Private equity analysts will benefit from being able to access information on all 15 lakh private companies and ideally placed to cater to information needs of your clients
·Analysts working for companies can assess the financial strength of key customers, suppliers, and competitors
| | |
| --- | --- |
| Probe42 | Listed company focused Database |
| All listed and unlisted companies (1.5 million) | Covers mostly listed and subsidiaries of listed companies |
| Not easily available in the public domain | Lot of information can be accessed through google finance, yahoo finance, screener, etc |
·Access information on 15 Lakh Unlisted companies from over 700 public sourcesCompany Valuation Analysts :
·Valuation Report - Analysts :
o View financial details of unlisted peers
o Access details of acquisitions of unlisted companies
·Access PAS-3 and valuation details of private companies
·View unlisted group companies
Special Offer for CA Members:
· Note that this is a limited period 'invite only' platform.
· For V.V.Kale and Company CA members, we will offer the first 3 companies a free post which you can choose from one of the 3 easy subscription plans with the entry-level subscription starting at Rs 4000 only.
Currently, we have empaneled with CFA Association CFA Empanelment (https://cfasocietyindia.org/wp-content/uploads/2021/07/Membership-Offer-Updated-Probe42.pdf) also with the Bangalore Valuers Association.
Alternatively, you can contact below for any clarification.
Regards,
tejas.sk@probeinformation.com
Probe42 - Business Development
337 views
0 Shares
Category:
Finance
Other Article By: DaRsHaN k N
---
Recent Article
To submit your comment, just LOGIN using your Social Login below (No need to register separately)