'Certificate Course on Ind AS' (Online Batches 25 & 26)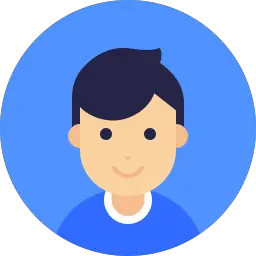 CACSCMA com
June 10th 2021
The Ind AS Implementation Committee is pleased to announce the launch of online batches 25 & 26 of the 'Certificate Course on Ind AS'. Details are given as under:-
To register, kindly visit the link(s) below:-
Total sessions –17
Session Duration & Timing –
4.5 hrs per session (includes session break as decided by the faculty).
Teaching session would be for a maximum duration of 4 hours per day; depending on the topic.
There will be an additional half hour of Q&A post completion of the session.
Sessions will be conducted over weekends only i.e. Saturdays & Sundays (10 am to 2:30 pm).
Attendance requirement –
Members are required to attend a minimum of 80% sessions (i.e.14 sessions) to be eligible to appear in the Final Examination of this certificate course.
CPE
15 Unstructured & 10 Structured for attending the sessions.
Plus, additional 5 Structured CPE hours for passing the Examination. Qualifying Marks for Final Examination – 65%
Cost – Rs. 7000 + 18% GST (i.e., Rs. 8260/-).
It may be noted that physical copies of the books WILL NOT be provided with the course. Instead, the candidates shall be given links to softcopies of the required material along-with faculty PPTs and access to view the recorded video lectures on the learning platform of ICAI.
Members who are applying for this course are requested to kindly go through the Ind AS bridge course made available to all the Members as a prerequisite to the 'Certificate Course on Ind AS'. Link to the said course is - https://learning.icai.org/committee/asb/as-and-ind-as-bridge/
Registration will be on "first-come, first-serve basis".
In case refund/admission cancellation request has been received from the member for any reason, before commencement of the online Certificate Course, 10% of gross fee paid (inclusive of GST) will be deducted as per norms of ICAI. No refund request will be entertained after commencement of the batch. In case, batch has been cancelled by the Committee due to unavoidable circumstances, full fees will be refunded to the member by the Committee. In case of any query, kindly email kulashekhar@icai.in
---
To submit your comment, just LOGIN using your Social Login below (No need to register separately)